1938 Chevrolet Deluxe Sedan
owned by Tom & Phyllis Smernes
 Phyllis Smernes says this 1938 Chevrolet 2-door sedan "was purchased approximately 20 years ago from a hot rod enthusiast in Riverbank (California) that had the car stored in a barn for several years." 
"Over the years , the classic has been to many local and long distance events and car shows."  "The 38 Chevrolet has a very comfortable ride."

Tom says "the car has all the comforts and extras that include:  350 engine, 350 transmission , 9 inch Ford rear end, Mustang II front end with power disc brakes, power steering, tilt steering wheel, and power windows."
Phyllis says she wanted the power windows but the AC was a "necessity for Tom!"  Phyllis is not real fond of the fog lights on their car, however, "they will not be removed per Tom."
...  Nice fog lights Tom !    So what , only a couple of months of cold dinners and having to sleep in the garage.    

... In 1938 a gallon of milk was 50 cents and a gallon of gas only 20 cents.
 Interior by: Tom & Fred Upholstery
Paint, etc by: Tom & very good friends 

Graphics by : Jerry Barlow of ArtWorx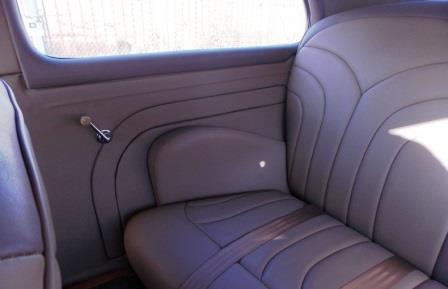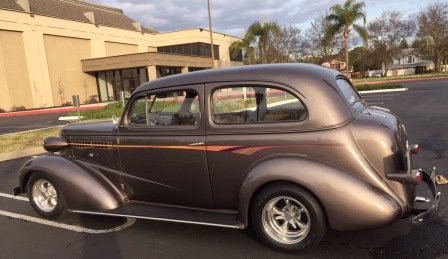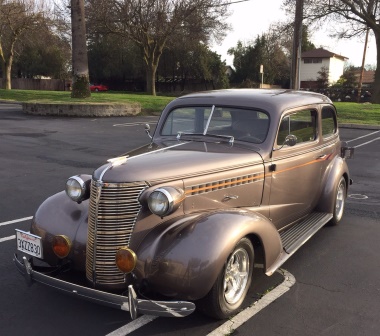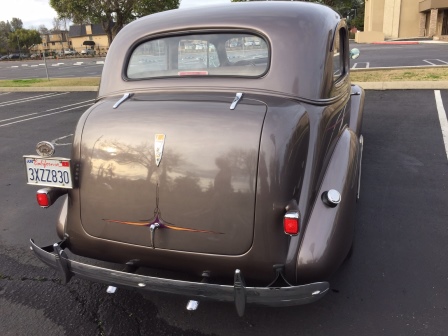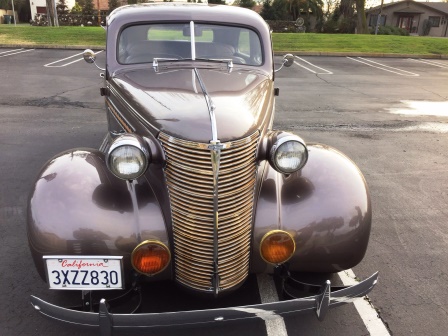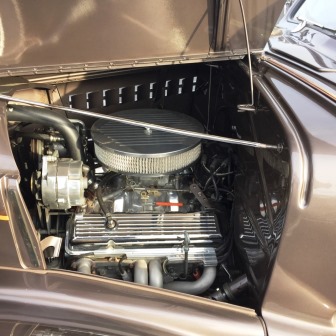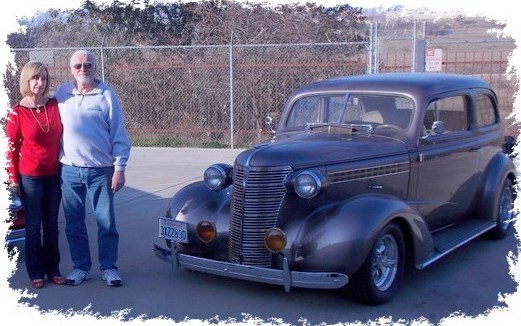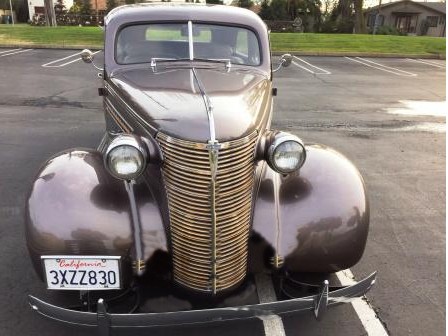 © Copyright:  J. Courtright, 2009-2018,  all rights reserved.